"Cardcaptor Sakura (Japanese: カードキャプターさくら, Hepburn: Kādokyaputā Sakura), abbreviated as CCS, is a Japanese manga series written and illustrated by the manga group Clamp. Serialized monthly in the shōjo manga magazine Nakayoshi from May 1996 to June 2000, it was also published in 12 tankōbon volumes by Kodansha between November 1996 and July 2000. The story centers on Sakura Kinomoto, an elementary school student who discovers magical powers after accidentally freeing a set of magical cards into the world; she must retrieve the cards to prevent catastrophe. Each of these cards grants different magical powers, and can only be activated by someone with inherent magical abilities. A sequel by Clamp, Cardcaptor Sakura: Clear Card, focusing on Sakura in junior high school, began serialization in Nakayoshi in 2016. The manga was adapted into a 70-episode anime television series by Madhouse that aired on Japan's satellite television channel NHK BS2 from April 1998 to March 2000. Additional media include two anime films, video games, art books, picture books, and film comics. Tokyopop released the manga in English in North America from March 2000 to August 2003." -Wikipedia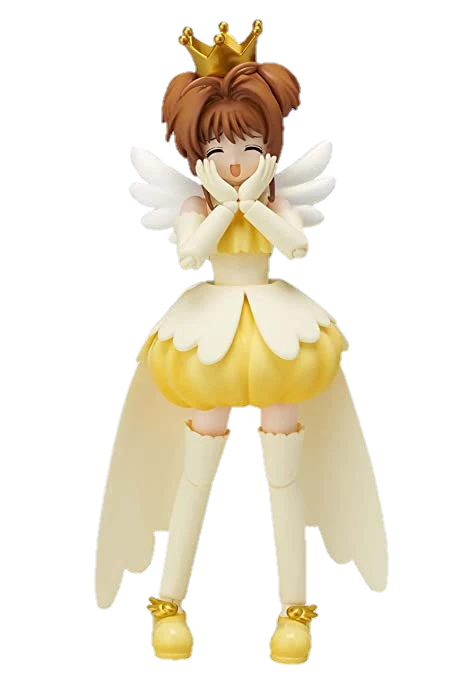 Cardcaptor Sakura had alot of gay representation for its time, with Tomoyo being a lesbian, Touya being Bi, Yukito being gay, and Sakura and Syaoran being either Bi or Pan. It's one of the main reasons why i love this show so much, because of how they avoided it being subtle in both the anime and the manga. The other reason why i like it so much is because of how pretty the art and animation in it is! It's all super well done with lots of details to make it even prettier than it already is!!
My favorite characters are Tomoyo and Yukito!! They're both super well written and have really pretty character designs, even if you mostly see them in school uniforms. Yukito is my main favorite of the two though, and became a huge comfort character for me almost immediately! :D
<-- GO BACK!!